Services & Prices
We offer a superb range of LED dancefloors and dry ice machines - look no further to really bring your event to life whether it's for a wedding, birthday, party or any other celebration.
LED Dancefloors
Put some magic into your special event and wow your guests with our stunning LED dancefloor, a must have item for weddings, parties and themed events.
It's perfect for any venue marquees, night clubs, or hotels. Our dancefloor is made of pure white glossy tiles fitted with a large number of LED lights inside which creates a beautiful pattern effect with the ability to twinkle or chase the music being played - sure to leave a huge impression and make your event very memorable.
Our dancefloors range in size from 12ftx12ft to 20ftx20ft.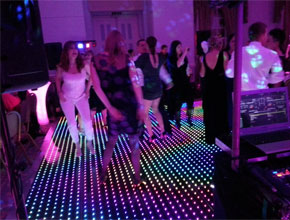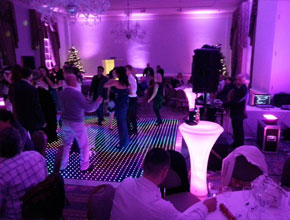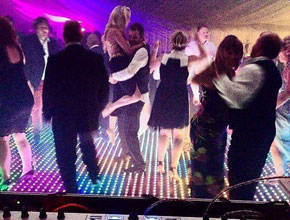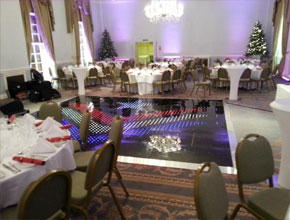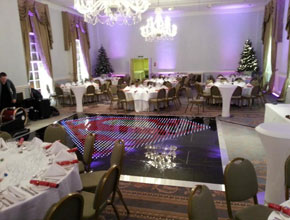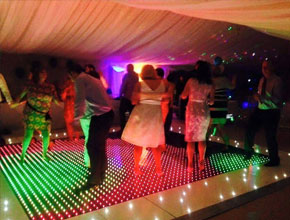 Prices
White twinkling 16x16ft (size can be altered to suit your venue): £380
Black & white twinkling 16x16ft: £380
Black LED with full video mapping (Colour Commando): Contact us for a quotation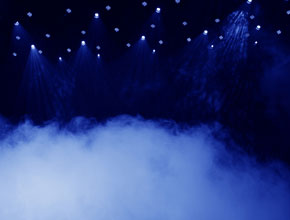 Dry Ice Machine
Our dry ice machine will give your first dance a truly magical effect that will linger long in the memory of yourselves and your guests.
Once you enter the dancefloor for your first dance a white fluffy cloud will float around your feet it will make you look and truly feel like you're dancing in the clouds. It will also be a perfect effect for some lovely photographs.
Price: £100